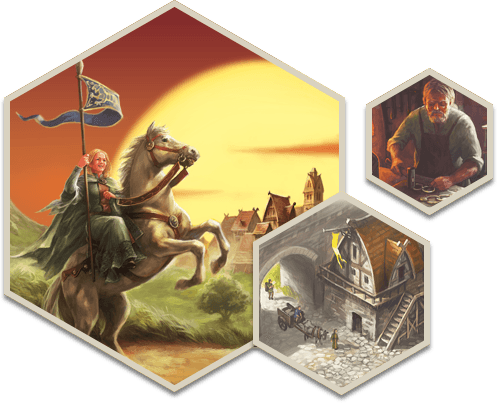 There can only be one
Become prince or princess of CATAN when you experience CATAN as a duel. Who has the best strategy for placing buildings? Who will collect the most resources? Who will earn the most victory points? Prove your tactical supremacy and rule over CATAN. Carefully lay down your cards and keep your eye on the principality of your rival.
You will need a particularly good strategy – with only one other player, each of your rival's attacks are trained directly on you. But you can retaliate against your opponent with the same precision using the multitude of available cards.